Post categories
Tag: evolution
Delve into our Collections and discover your next read with curated lists and suggestions from Hamilton City Libraries staff.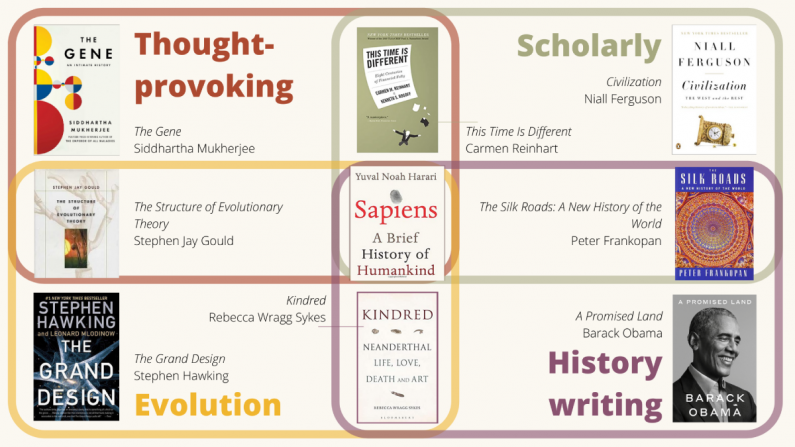 Tuesday 13 October | Adult Non-Fiction
Written by one of the world's most influential public intellectuals, Sapiens is a best-seller for good reason. Here are a few suggestions for readers looking for their next nugget of wisdom.