Reading Map: I am Pilgrim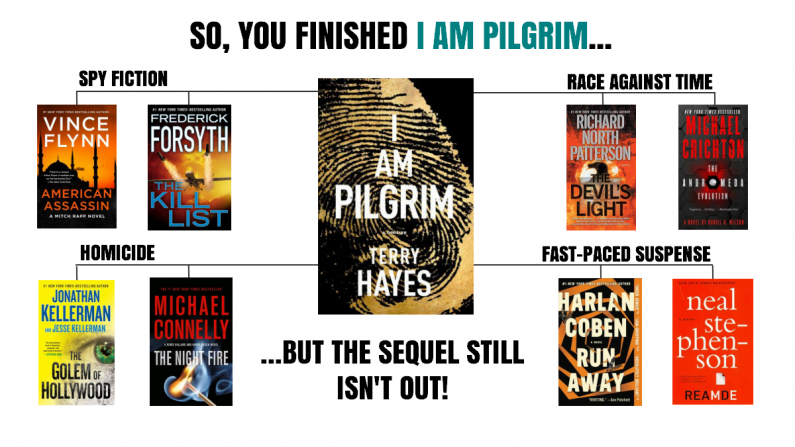 So you've finished reading I am Pilgrim, and you can't wait for the sequel to be released! What do you read next?
Pick your next read based on what you enjoyed most about the book.
Click any title below to check availability or place a hold.