Comic Book Month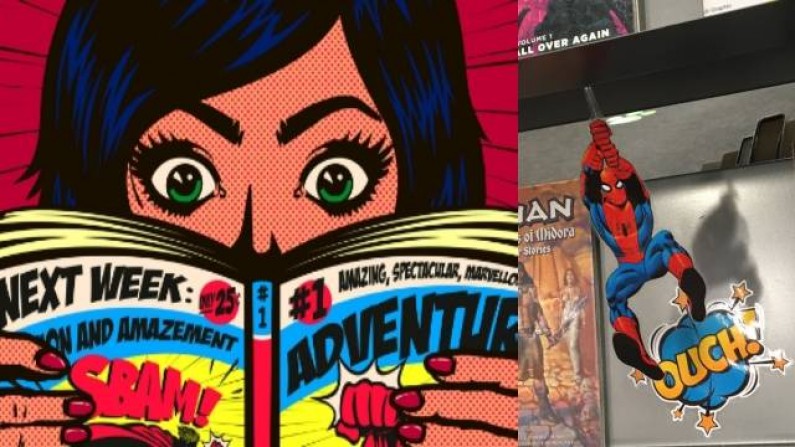 Eve created a super display at Central Library for Comic Book Month, complete with superheroes and comic book facts!
Did you know...
The first modern comic book, Famous Funnies, was released in the US in 1933 and was a reprinting of earlier newspaper humour comic strips, which had established many of the storytelling devices used in comics.

Created by Lee Falk (USA), the first superhero was The Phantom, who debuted in his own newspaper comic strip on 17 Febraury 1936.

Two comic book characters have a claim to being the first female superhero. Fantomah was the first female superhero with superhuman powers to appear in print, in Jungle Comics #2 (February 1940).

Comic historians divide the history of American comic books into ages. These eras include the Golden Age (1938-1950), the Silver Age (1956-1970), the Bronze Age (1970-1985), and the Modern Age (1985-present).
See some of this year's newest comic books featuring (in)famous heroes and villians below.
Click on any title to check availability or place a hold.