New Year Learner Challenge
with LinkedIn Learning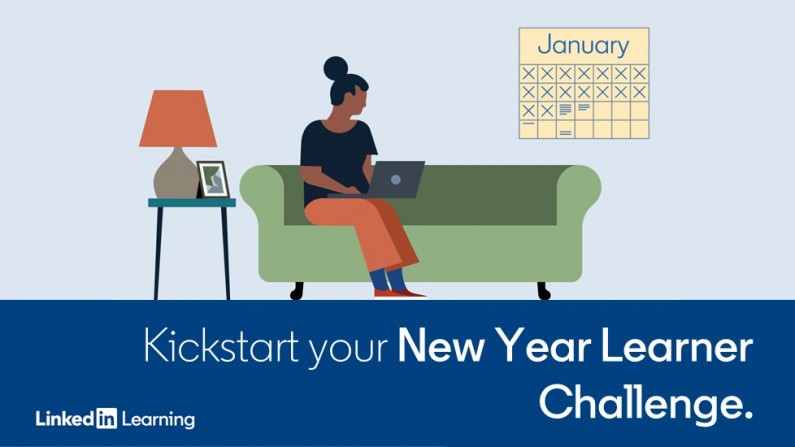 Have you made learning a resolution this year? Why not take on the New Year Learner Challenge from LinkedIn Learning!
This three-week schedule has selected video courses and activities that can be completed in just 5-10 minutes a day, to help you set meaningful goals and build productive habits for the year ahead.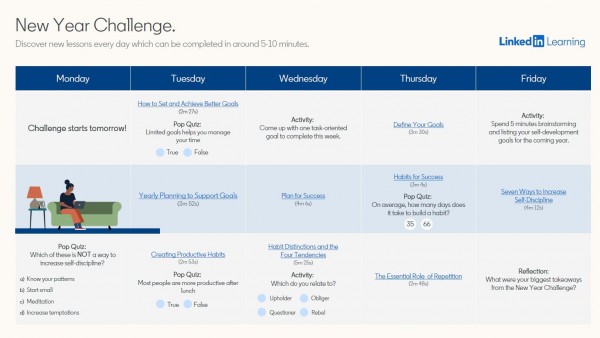 Tip: log into LinkedIn Learning with your library card number and PIN before clicking on any of the course links in the schedule.