Librarian's Choice: Convenience Store Woman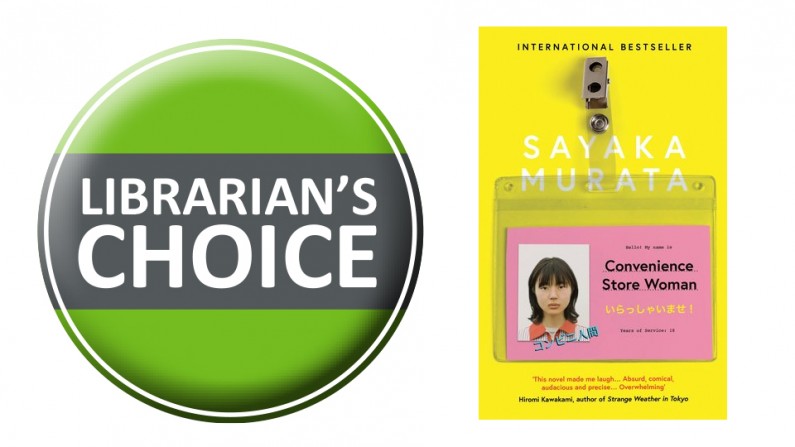 Title: Convenience Store Woman
Author: Sayaka Murata
Convenience Store Woman, written by Sayaka Murata, is a humourous, quirky novel. It follows 36-year-old Japanese woman Keiko Furukura as she navigates her life and her feeling of never truly fitting in. At 18 she begins work at a local convenience store "Smile Mart" and there she finds purpose and safety in the rules of the store. There social interactions are according to store guidelines. To try to be a "normal person" she copies the style of dress, mannerisms, speech, and expressions of her co-workers and is quite happy for eighteen years, outlasting many managers. As she passes her mid-30s pressure mounts for her to get a 'real' job and get married. How will she be able to stay at her beloved store and still conform to society's expectations?
Styles and Themes
Convenience Store Woman is a beautiful book for anyone who has ever felt different. Leisurely paced but by no means boring, the storyline is driven by the problems and own voice of awkward Keiko Furukura as she chooses unconventional methods to get through her life unbothered by other people. The tone is darkly humorous in its commentary on society through an outcast's eyes. Convenience Store Woman brings a strong sense of place to the reader, as the "Smile Mart" comes alive through Keiko's description of her tasks. Anyone who has worked at a supermarket or store will understand her comfort in the repetitive nature of the store.
This book is also available in the original Japanese (Konbini ningen) in the World Language Collection.