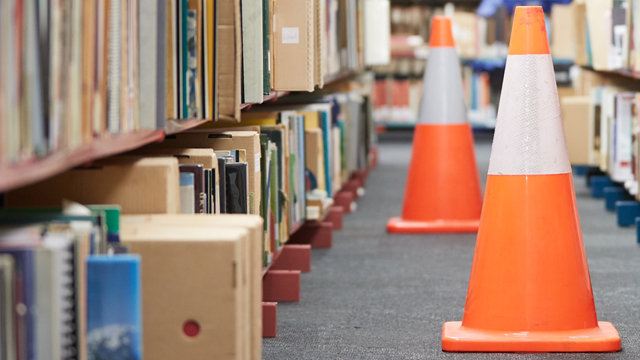 All Hamilton City Libraries branches are public assets, managed by Hamilton City Council on behalf of the people of our city.
The Council has a programme of work, often called "renewals", to ensure our buildings and other assets are properly maintained and cared for. These maintenance projects can include a range of different work, from new paint outside and inside the libraries, to replacement carpet, furniture, and even roof work and plumbing!
We plan this work in advance and aim to minimise the disruption to our service. We'll always strive to keep our libraries open when this work is underway, but depending on what's involved in the project, there may be situations where programmes and activities are canceled and some parts of the collection are unavailable.
On this page, you'll find up-to-date information on our maintenance projects, and we'll refresh the content on this page whenever details of a maintenance project are confirmed.
You can also follow all our maintenance projects on our Facebook page.


Current Projects
Smart Space
Garden Place now has its very own Smart Space - an interactive space to engage on innovation, for the community to participate in defining problems and finding solutions and to test smart technologies. It's also a place for the Council and a wide range of public and industry partners to showcase smart initiatives and tell stories of innovation from within our city and the wider region.
The Smart Space is now available for everyone to visit, share ideas and collaborate!
Find out more about the Smart Space on their website.